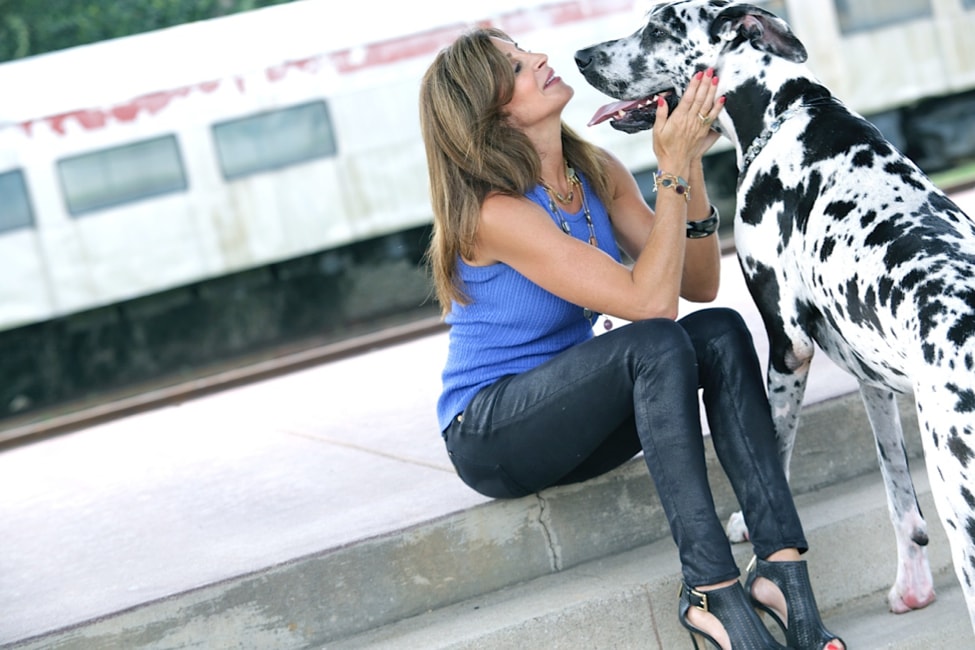 About Deborah Gaspar
Designer, Stylist, Entrepreneur, Philanthropist.
For over a decade, Deborah Gaspar has been designing inspirational works of art in the form of timeless, handmade jewelry.
Inspired by her love of nature's abundant beauty, and enhanced by her creative and exquisite style, Deborah's unique designs have become cherished signatures within her clients' wardrobes.
Her women's collection can often be identified by the unique, all-natural stones that she personally selects to complement and enhance her creations, while her newest men's collection combines multiple metals to create bold yet sophisticated looks. While no two pieces are exactly the same, every piece is created with uncompromising quality, style and versatility in mind.
Several of Deborah's pieces are designed to wear many different ways, reflecting the unique personality and style of the person wearing them. A stunning necklace that turns into a bold bracelet. A treasured belt that can be transformed into a long or double wrap necklace. Combinations of pieces layered together to create spectacular expressions of style. The possibilities are endless, and limited only by Deborah's imagination.
Deborah is not only an accomplished designer, she's also a master stylist. She's been featured in fashion shows with Escada, Elie Tahari and St. John, and has styled fashion shows for Neiman Marcus and Saks Fifth Avenue. Known for her ability to bring a classic, yet whimsical eye to styling, Deborah creates elegant looks that always illuminate the personal style of her clients.
The same is true for Deborah's jewelry designs. The timeless nature of the designs allows them to create a unique harmony with almost any style. Her pieces can take you from desk to dinner, from brunch to opening night, from Park Avenue to Paris, and work with everything from haute couture to chic to denim. No matter the occasion, a Deborah Gaspar design is sure to complement and enhance any fashion ensemble.
Deborah's passion for art is rivaled only by her passion for philanthropy. She dedicates both time and talent to charities in an effort to show gratitude for her many blessings. While Deborah has donated pieces to charitable auctions, she's most well-known for hosting fabulous trunk shows at Charity events, where twenty percent of the sales go directly to the charity. Most recently, she has supported the Cattle Baron's Ball, Nexus Recovery Center, Dallas Casa, DIFFA, American Heart Association, and American Cancer Society, just to name a few.
In addition to designing and styling, Deborah lives for the time spent with her greatest jewels: Jared her son, Rachel her daughter, and Bentley her Great Dane. Family is everything!
You can preview and purchase Deborah's designs on her website, or contact her directly to see additional exclusives in her collection. She also accepts bespoke design requests. A list of events and locations where you can preview and buy Deborah's designs, including trunk shows, luxury resorts, high-end boutiques, art shows and fine jewelry stores throughout the country can also be found on her website.
For more information, to purchase a Deborah Gaspar design, or to inquire about a trunk show, please go to www.deborahgaspar.com.

Awards & Recognition
Award of Distinction
February 2018

Award of Distinction by judge Glen Gentele, CEO of the Orlando Museum of Art at the 45th Annual Art Festival Beth-El. We are honored to receive this award out of over 150 artists for the high quality of our work.
Founders Award for Craft
February 2016
Honored to receive the Founders Award for Craft at the 43rd Annual Art Festival Beth-El by judge Dr. Jerry Smith.